Original Anti-Epidemic Play Hero in Harm's Way Premiered with Great Success
2021/7/27 9:32:07
On the evening of June 19th, the play Hero in Harm's Way premiered in the Experimental Theater of Shanghai Theater Academy. This anti-epidemic-themed original play was adapted from the story of Shanghai Medical Team for Aid to Hubei and reproduced their heroic deeds using multimedia technology. It tells a touching story happening after the outbreak of Covid-19 that Chen Haiping led the medical staff from various medical institutions in Shanghai to help their counterparts in Wuhan who stood firm in their posts to fight against the epidemic.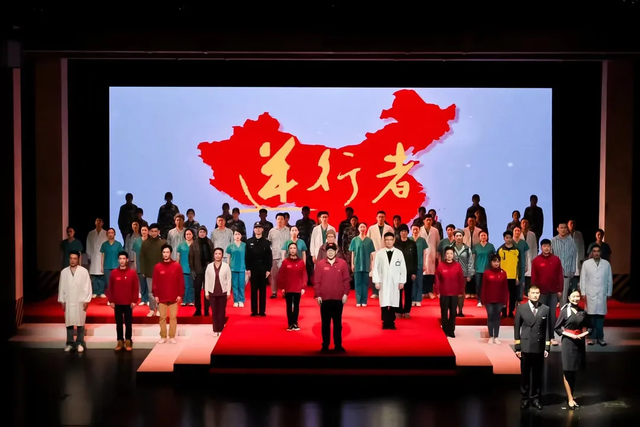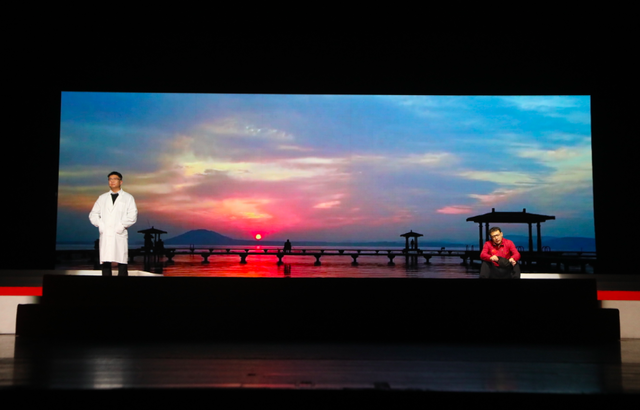 This original play aims to commemorate the special history in an artistic way, pay tribute to the great heroes, and praise the Chinese people's spirit of bravery and resilience. Participating in the play are famous directors, screenwriters, a group of outstanding professional actors, as well as many people who joined the anti-epidemic campaign themselves, including real medical staff who aided Hubei, crew members who served the medical teams on the way to Wuhan, and teachers and students of Shanghai Jiao Tong University School of Medicine. They had no professional training in acting, but they were just portraying themselves.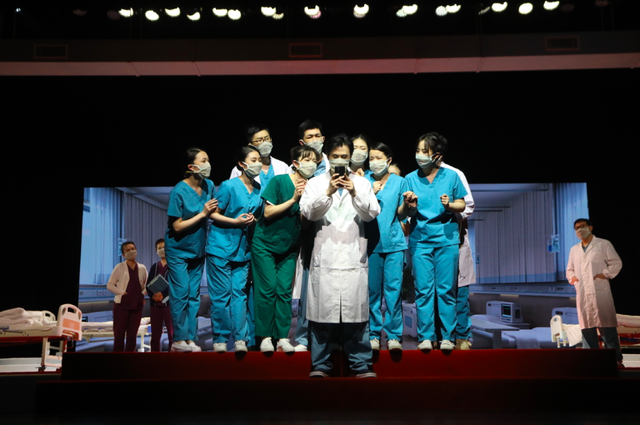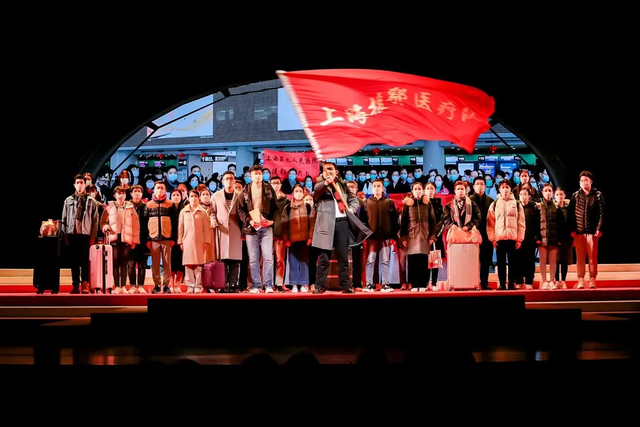 At the theatre, Shanghai medical workers who aided Hubei Province, medical workers who aided Shanghai Public Health Clinical Center, representatives of prototype characters, and the creation team were invited to watch the play. Seeing the past scenes reproduced on the stage, many "heroes in the harm's way" couldn't hold back their tears.
From the beginning of creation to the premier, Heroes in the Harm's Way has been revised and rehearsed for a year, only to fully exhibit the hardships and elegant demeanor of the heroes. Teachers, students and actors said that they were proud of starring in the play because they can better appreciate the courage and spirit of the medical team and pay tribute to those heroes in the form of art.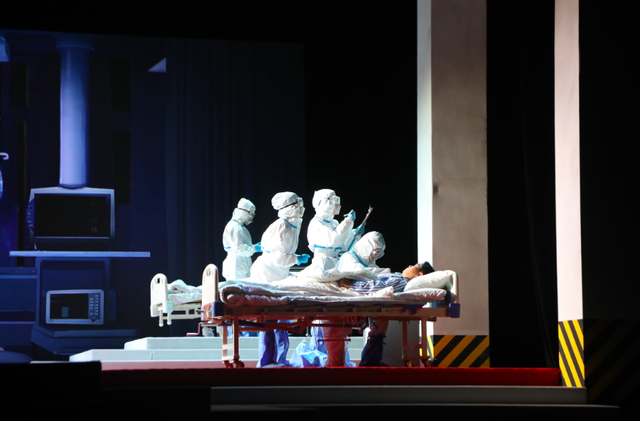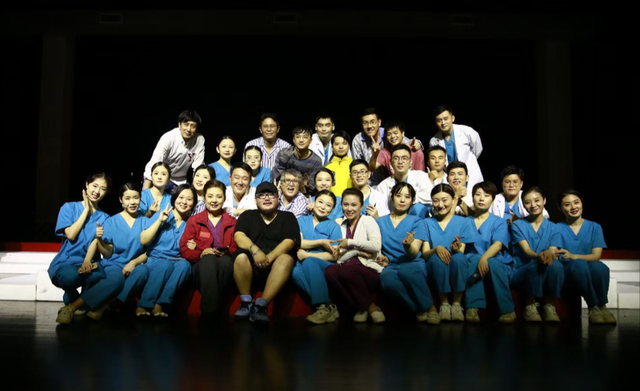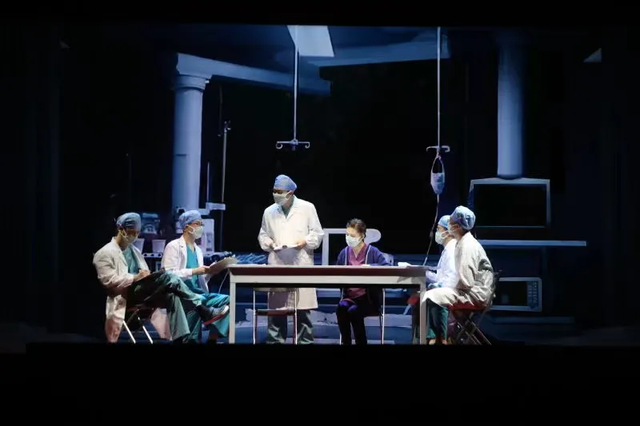 Translated by Zhou Rong
close window