UM-SJTU Partnership Board holds 25th meeting
2023/8/29 16:37:27
The University of Michigan (UM) – Shanghai Jiao Tong University (SJTU) Partnership Board held its 25th meeting on August 25 via simultaneous videoconference in China and the United States. Board members from the two universities attended the meeting presided by SJTU President Kuiling Ding.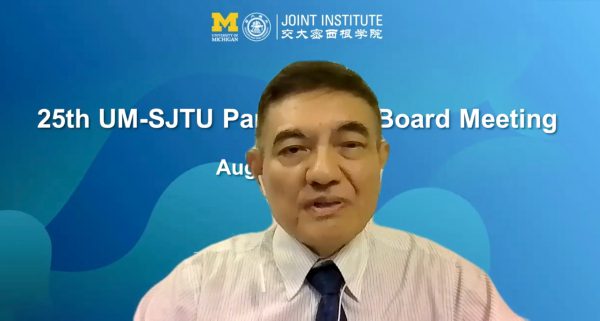 The UM-SJTU Joint Institute (JI hereafter) Dean Chien-Pin Chen updated the board members the latest developments and achievements of JI in a progress report featuring students and recruitment, international programs, graduate placement, faculty and staff, alumni, and financial status. Over the past few months, JI witnessed higher quantity and quality of new students from home and abroad, as well as the steady growth of its faculty team. On International programs, the Dual-Bachelor-Degree programs and Global Degree Pathway programs were well-operated and made significant achievements. On graduate placement, over 85% of the graduates would pursue further education at global leading universities. About 80% of those who chose to study in the United States would enter top 20 graduate schools in the country. The research funding of JI has been increasing for six consecutive years, and the number and quality of published papers have maintained at a high level. The JI alumni have been well-recognized by the market. Over 50 alumni became faculty members of renowned domestic or overseas universities, while nearly 20 alumni who set up businesses of their own were put on influential lists by Forbes and Fortune.
UM Vice Provost for Engaged Learning Valeria Bertacco briefed the board members on the newly-signed UM-SJTU agreements. In August, presidents of the two universities signed the Partnership Agreement, the Joint Institute Agreement and the Student and Faculty Mobility Agreement, which are expected to lay a solid foundation for the development of the two institutions in the next decade and the continuous deepening of exchanges and cooperation between the two parties.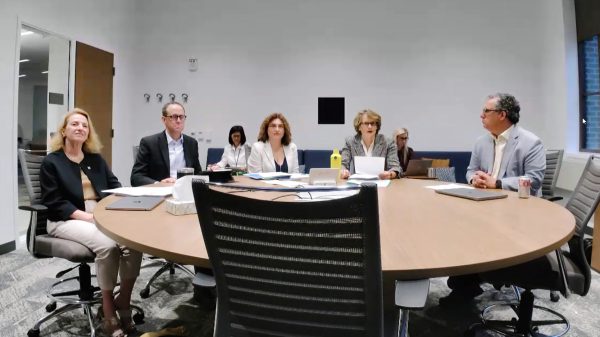 UM Provost Laurie McCauley and Chairperson of SJTU Council Zhenbin Yang delivered closing remarks for the meeting. While expressing appreciation for the great contributions by leadership teams of the two universities and affirmation of recent JI achievements in aspects such as student recruitment and graduate placement, McCauley said she was excited to see new opportunities with the newly-signed agreements while the partnership continue to grow and remain strong.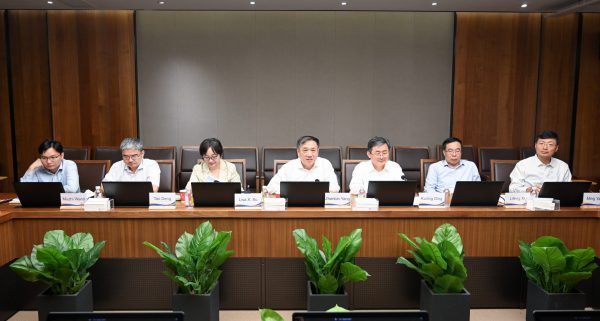 In his speech, Yang commended the recent signing of a new ten-year cooperation agreement between UM and SJTU. The agreement reflecting enduring friendship and mutual confidence will strengthen the strategic partnership, deepens mutual trust, and promote the long-lasting, healthy, and vibrant development of JI, said the board co-chair who also expressed his expectation that the Joint Institute can continue to play a demonstration and leading role, and embark on the next decade of leapfrog development with the joint support of the two universities. On behalf of SJTU, Yang also extended his invitation to UM President Santa Ono and other board members to visit China and inject new vitality into Sino-US education cooperation and cultural exchange.
Editor on Duty: Diwei Chen
Responsible Editor: Qianqian Jiang, Yuhe Fu
close window